15. Juni 2016
Dr. Markus Steinmetz runs Biel 100 km race – E.S. donates to "Dialysekinder e.V."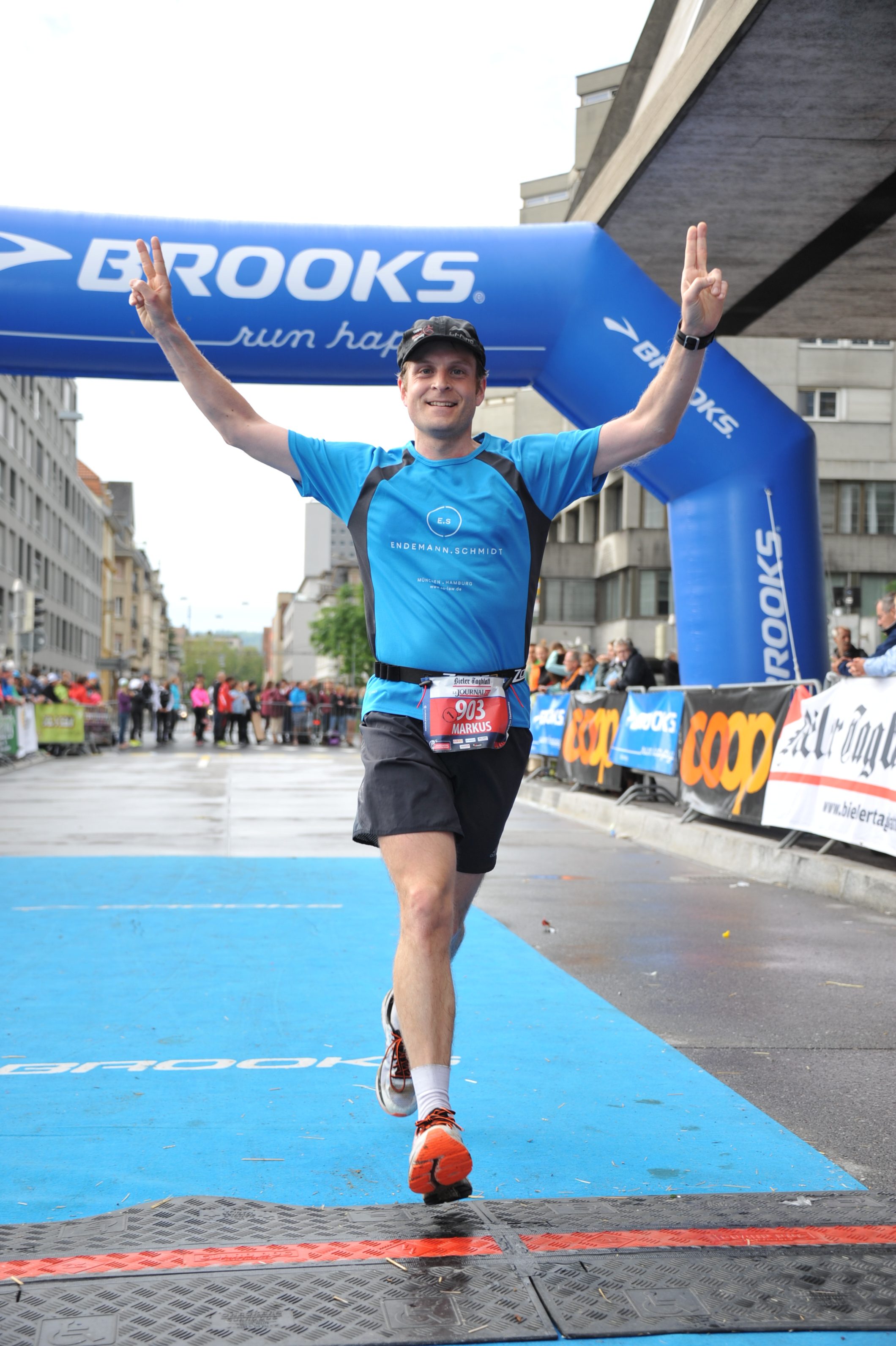 Dr. Markus Steinmetz, corporate lawyer and founding member of ENDEMANN.SCHMIDT, participated in the 100 km ultra-run in Biel/Bienne, Switzerland on 10/11 June 2016. The run is one of the largest and most known ultra-races in Europe with over 1,000 starters. The starting shot for the night run is traditionally at 10 pm; the runners go on a round course through the whole night until they arrive again in the city centre of Biel/Bienne in the morning hours.
The whole E.S. team supported Markus by keeping their fingers crossed. E.S. is proud that Markus ran in the firm's corporate design running shirt and donated 10.00 EUR per kilometre for the charitable institution "Dialysekinder gemeinnütziger e.V." "Dialysekinder gemeinnütziger e.V." is an institution that supports children who need medical support due to kidney disease. This was a perfect incentive for Markus, who finished the run in 09 h 58 min 36 sec. on the phenomenal position 88 of the total ranking. Markus has regenerated fast over the weekend and was back again in the office on Monday.
E.S. is a sportive law firm, its lawyers regularly running national and international half and full marathon races; a team of E.S. will traditionally participate in the upcoming "b2run" on 14 July 2016 in Munich – one of the largest business runs in Germany.
Biel/Bienne, Switzerland, 14th June 2016